Past Work: Enchanted Forest Collection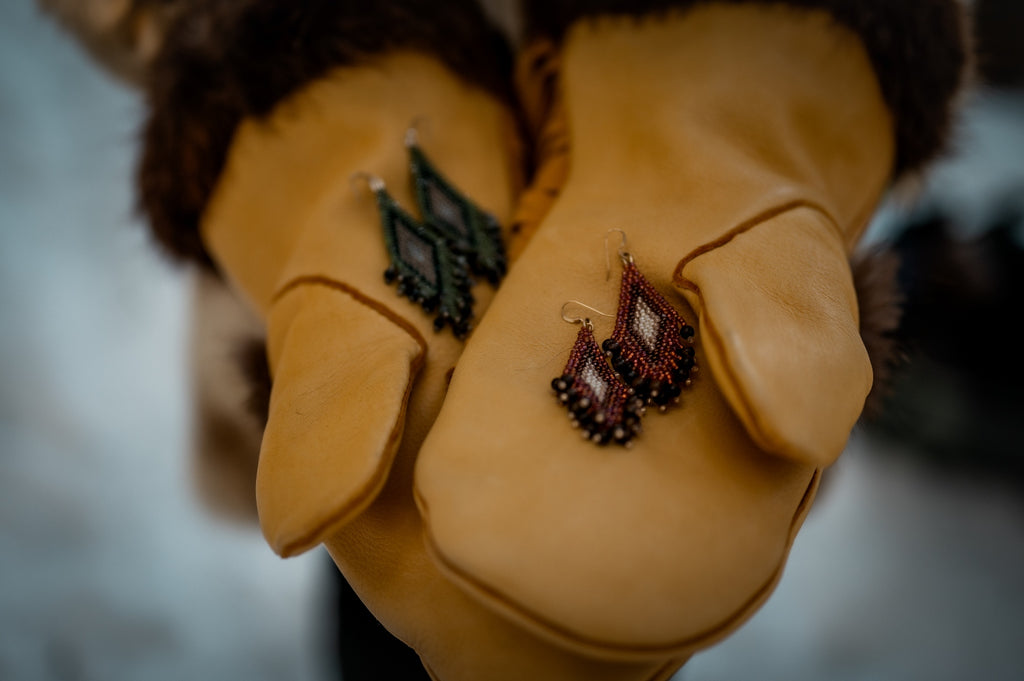 Enchanted Forest 
Released Winter 2022
The term Enchanted Forest can conjure imagery of disney princesses and birds singing. For us, every forest is truly enchanted. The tree beings are filled with everyday magic that we often overlook. Through this series we will explore the secrets that the forest is begging us to understand.
When walking through a forest, it is easy to have the reflex of looking up. Recently we visited the forests on the west coast and we nearly had a neck ache from staring up in mesmerization of the giant red cedars.

However, we often forget to think about what is under our feet while in a forest.  Under the layers of brush, dirt, and roots lie an intelligent world of micro communicators called mycelium. Together they are called the mycorrhizal networks that run between the tree and plant beings. These intricate networks are millenia old and their intelligence has likely barely been understood by modern science. Science recently revealed that these networks allow trees to communicate with one another. 
The trees can hold us if we ask. Their wise souls have seen many moons. As a collective, we have forgotten that the soul of a tree is just as worthy as the soul of a human. We have forgotten to say hello to the trees. We have forgotten that the trees will listen and offer energy back to us if we ask. 

You can build relationships with the trees around you. Offer them tobacco as a sign of good faith. Ask them to tell you their name. Listen with your heart, not your ears. 

When you are feeling energetically drained, or sad, or overwhelmed have you ever tried sitting at the base of a tree? Ask the tree and mama gaia to take that which no longer serves you in your body. If done with a spirit of reciprocity, the tree will help you. 

Next time you pass a tree, try saying hello and give a smile with your heart.

With this collection, we debuted a new staple design called The Cycle | Waawiyeyaa [Waa-wee-yey-ya]

This new design celebrates the cycle of death, birth, and rebirth (one of our favourite themes!). To know this cycle, is to know that there is never really a state of completion, just an ever evolving journey. The word Waawiyeyaa means round and in Anishinaabe, it refers to this circular shape and way of being with no beginning, middle or end.

We had so much fun exploring this theme with the Doom & Bloom collection last Fall that we decided to solidify the story into a new design.

This theme of rebirth can be seen so literally in the forest. New life blooms because of the death of other life. So in this way, nothing is ever in a permanent state - it is always evolving. Just like us in our cycles of life.
We also debuted (or formally debuted) a secondary stable design: The Path of Souls. We are using the Ojibwe word "Miikana" as the translation. It means "the path". As with most Anishinaabe words, it has a literal and a spiritual meaning. The path our souls take throughout life and after life is something sacred and something to reflect on. The offering of this design is to honour this sacred path.
For many of us, our path may not always feel as though it is "straight".. or maybe some feel it is "too straight". We are curious how we can redefine this narrative. Can you define your own path outside of the constraints of the traditional paths society leads us to think we should walk?
To go one step further, can you articulate the path of your life without using your job titles, your marital status, your parenthood status, the birth and deaths of those you've loved? We tend to describe our paths solely with these traditional markers - what would your path look like to think outside these descriptors? As we peel these layers back, we can begin to understand the true Path of Our Souls.
This collection brought us so much job to create. It was also the first collection we collaborated with a photographer for our content shots. Alyssa Bardy was so wonderful to work with and continues to be an amazing partner of Commanda Collective. You can find her work at https://alyssabardyphotography.com/ 
The photoshoot was in the forest on Anishinaabe & Haudenosaunee land near Kingston. It was absolutely freezing which is why our faces look frozen in some of the photos haha. Alyssa did amazing at editing out some of our goosebumps! Luckily, we had mittens handmade by our great-grandmother to keep us warm.