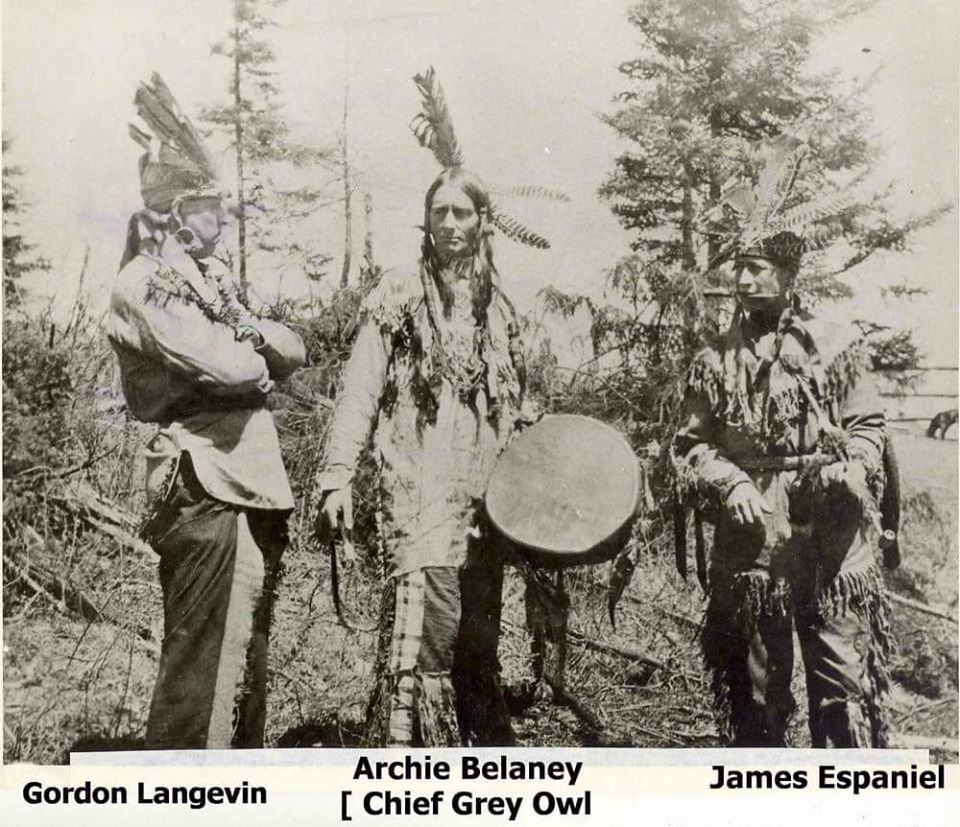 The Espaniel design will be a staple that we use as a way to create an archive project. This first colour combo is dedicated to the Chiefs that came before us. 


Chief Sahquakegick (Louis Espagnol) 1906


This first colour combination is titled CHIEF | OGIMAA (oh-gee-ma). It's hard to say exactly where or when the beginning is, but through research we have learned that the name Espaniel was spelled Espanol, Espanole, or Spaniel. We know the Espaniel men were often Chiefs of their region and they were often at the forefront of their communities when it came to treaty negotiation. Our great great great great grandfather, known as Frise Espanole was a signatory on the Manitoulin Treaty of 1836, he also fought in the war of 1812 and was awarded 3 medals for his service. His son, Louis Espanol was a leader in his community. He not only ran the fur trading in his region, he also fought with the crown to garner better rights and treatment for the people in his region. You can see the Hudson's Bay wording behind him in the first image. He was ultimately a signatory on Treaty No. 9, the James Bay Treaty. 


Chief Sahquakegick (Louis Espagnol)

Chief Sahquakegick (Louis Espagnol) wrote to James Phipps of Indian Affairs in December 1884: "All of my people who used to hunt near here are in great need. The trappers have stolen all our beavers, so there is nothing left for them to hunt and they are too old to go anywhere else … they all join me in asking you to help us" 



It's hard to say what it takes to be a chief. With these colours we tried to paint a picture, or a feeling of what it means to be a chief, and what it means to honour the chiefs (named and not named) who came before us. The history of indigenous people, the treaties, the Hudsons Bay - it is convoluted at best. It is sad and inspiring and we know that we will never know the half of it. We are lucky that the Espaniel name shows up in many forms of documentation due to the relation to leadership, so we are able to continue to discover about our history. We are honoured to share blood with these men who strived for the betterment of their communities. We hope to continue their legacy in a new way. 


Alex Espaniel and Annie Espaniel with children



James (Jim) Espaniel - Taylor & Madison's great grandfather. This photo was taken for the local newspaper



Susan & Jim Espaniel with children: Irene, Archie, Kenny, Rene, and Shirley 


Shop the design.